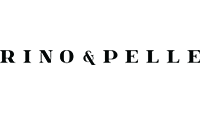 Rino and Pelle : Trendy coats
Since its creation 30 years ago, this Dutch mark specialized in coats, was imperative on the market by making "eternal classics". Since 1987, the main source of inspiration of Rino and Pelle comes from old city centers combining modern and classic elements marked with charm. Thus the brand proposes a line of coats mixing tradition, originality and modernity for a smart and trendy look. Today, the mark is present all over the world.

Rino and Pelle aims to be also committed on the question of human rights. Indeed, the brand shares the values and respect the code of conduct of AMFORI organization, the main world professional association for an open and sustainable trade.
The mission of
AMFORI
is to allow each of members to improve the human prosperity, to use natural resources in a responsible way and to favor opened trade the world scale.