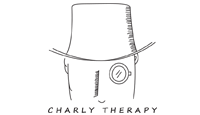 Charly Therapy : the Spanish brand of vintage and stylish sunglasses
Since 2015, Charly Therapy has enjoyed a great success thanks to its turnkey concept for the point of sale (design display, protective cover).
Once upon a time Charly therapy...
This mysterious character tells us the fabulous story of his glasses through a chic collection and a craft furniture. Charly travels in time, and crosses these icons that have marked generations : Gatsby the magnificent, Janis Joplin, John lennon by way of Brigitte Bardot... A panel of emotions and style in which everyone can recognize themselves, inspired by trends 'Vintage'.This unique collection is dedicated to all lovers of timeless fashion.Welcome to the world of Charly therapy...
For this season, Charly revises its classics, dares the fusions of colors and effects textures. From the marbled champagne, to the shimmering amber, from the transparent silver, to the bicolor caramel, from gray pearl to carnal beige.
This summer, the sun has a rendezvous with the moon to make you shine!